Estonia's first nasal and throat cleanser made from 100% natural medicinal mineral water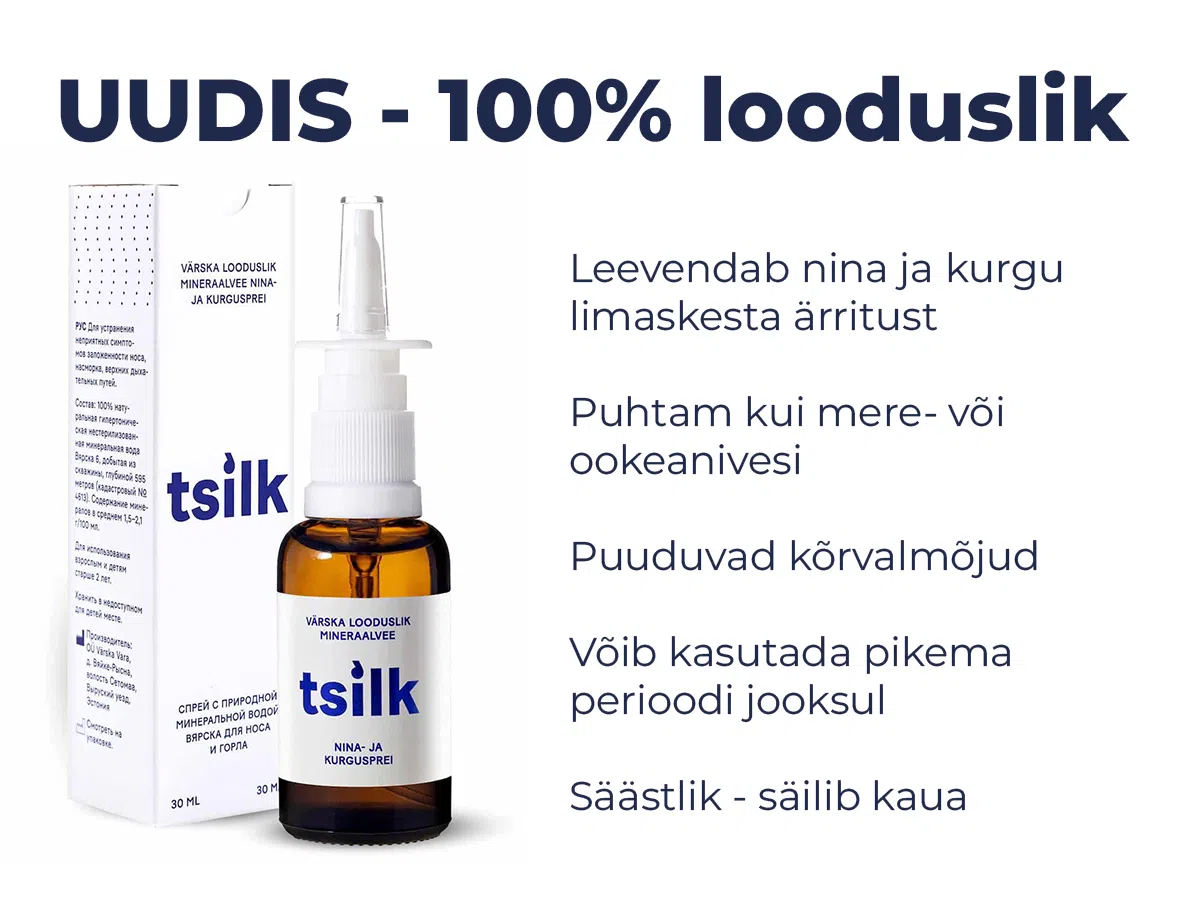 Tsilk Nasal and Throat Paste is a medical device born out of the cooperation of the Värska Spa Therapy Centre with researchers from the University of Tartu, who were looking for an answer to the following question: how to make available to people the Värska Spa's mineral water, which has proven its effectiveness for the upper respiratory tract over decades?
The nasopharyngeal spray study exceeded all our expectations. Unlike sea- or ocean water-based spritzers, Tsilk spray contains all valuable minerals and trace elements (B, Fe, Mn, Li, Sr, Ba) already in optimal quantities, so the mineral water does not need dilution or preservatives. There is no anthropogenic environmental impact on the natural mineral water flowing from Värska No. 6 borehole at a depth of 595 metres – the water has remained intact in the depths of the ground for millennia.
The salt content of the solution is slightly higher than the body's natural salt level (0.9% NaCl solution). Salt mineral water relieves nasal congestion while cleansing the nasal cavity of excess mucus and helping to protect it from infections. Relief can be obtained from throat irritation and dryness. TSILK does not contain any industrial pharmaceuticals and therefore has no harmful side effects and can be used over a longer period of time.
Tsilk tsilk tsilk tsilgakõnõ, the sound and the mind…
In a cheerful promotional video, Jalmar Vabarna and Merca try the goodness of TSILK nasal spray. The music is composed by the Zetod. Production Telepaat OÜ. The creative concept of Adverbum.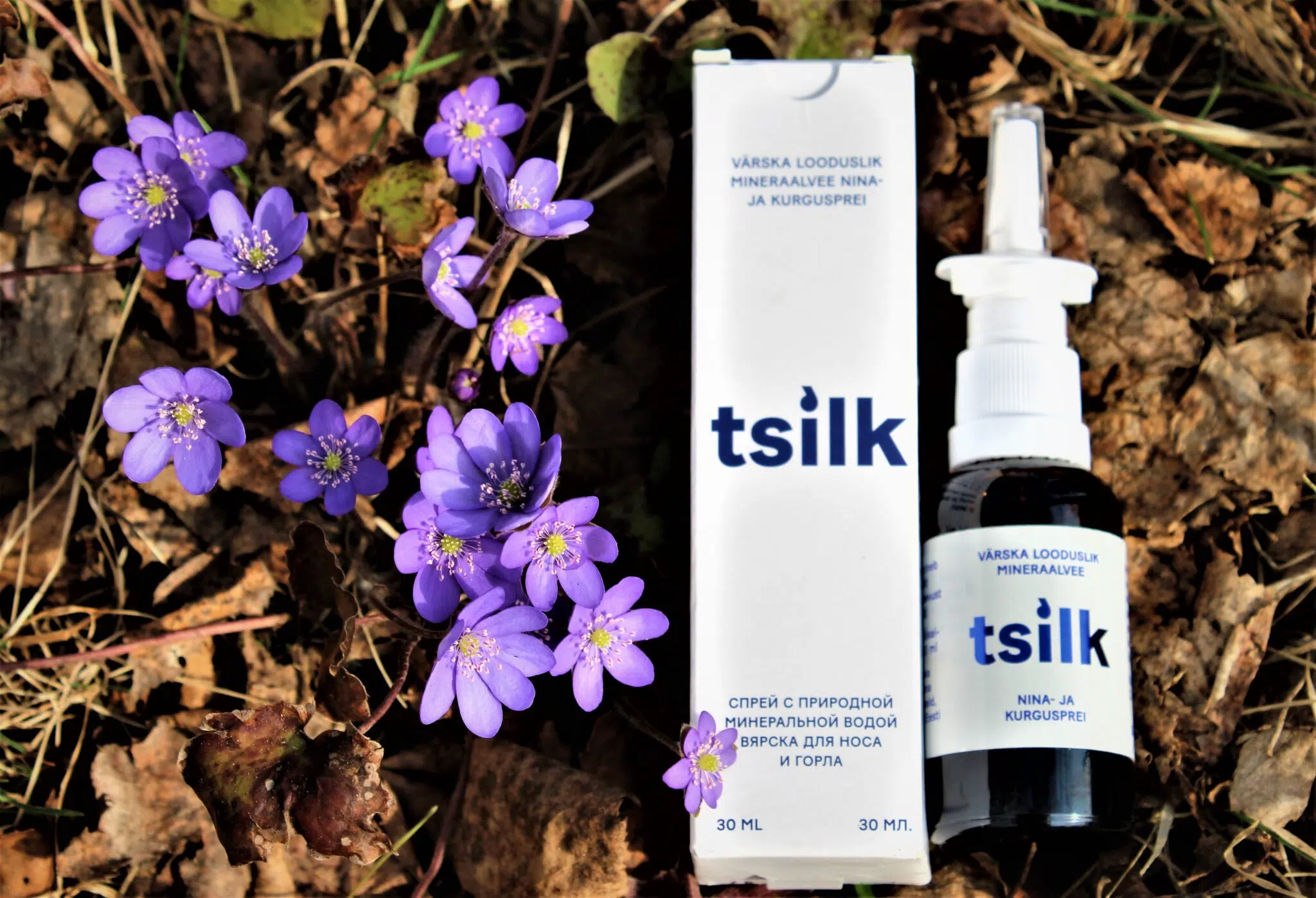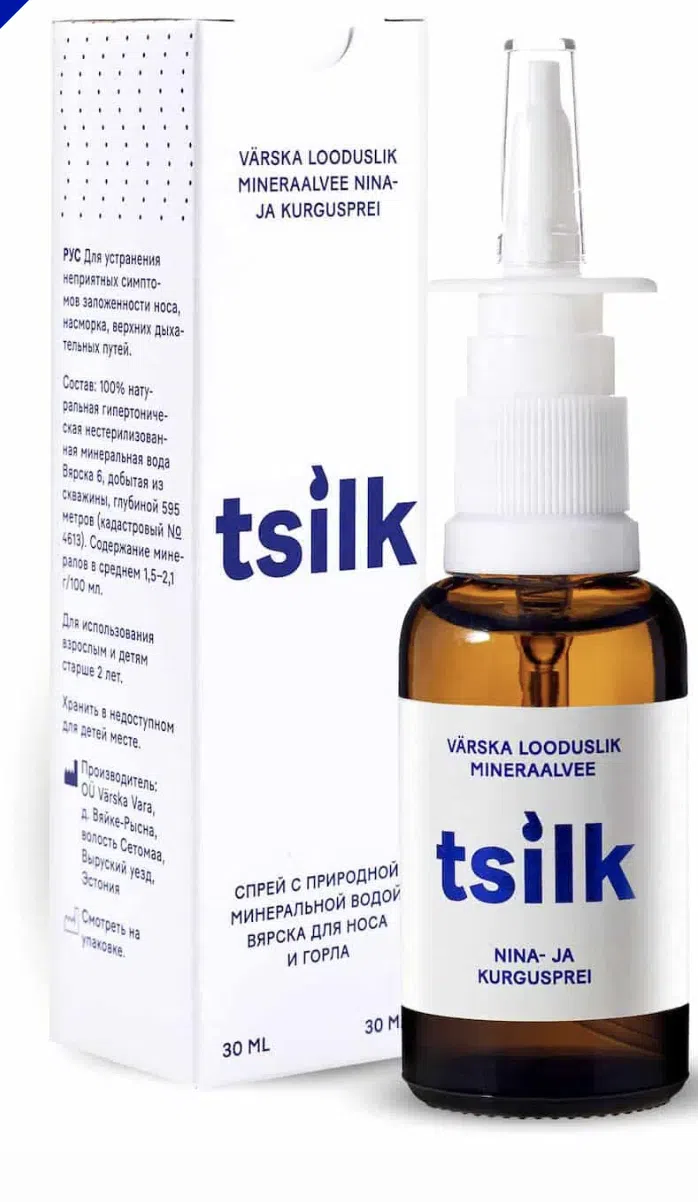 Tsilk throat and nasal spray
TSILK nasal spray articles and media coverage
TSILK Sales and Marketing Manager
Kersti Virro
E-mail: kersti.virro@spavarska.ee
Phone: 58189534